Expert Plumbers in Laurel, Maryland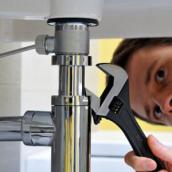 What do you want from your plumbing company? If you're like most people, you're looking for a plumber in Laurel who arrives on time, charges reasonable rates, gives up front estimates, doesn't play games with the pricing, makes choices that save you money, and performs good, solid work.
Finding a great plumber in Laurel can take some trial and effort, which is why people are so thrilled when they find us. Our plumbers are fully licensed, insured, trained, and equipped to handle any issue with your plumbing system, from fast drain cleaning and fixture installation to large scale trenchless sewer replacement. The next time you need help with your plumbing, don't be afraid to give us a call. We think you'll be glad you did.

Why Call Our Laurel Plumbing Team?
Expert customer service. We do what it takes to earn your business, again and again.
Expert workmanship. We can handle virtually any plumbing job, no matter the equipment, brand, or situation.

Expert preparedness. Experience has taught us which parts we need to get the job done, and we bring them with us the first time.

Amateur pricing. Just because we provide world class service doesn't mean we have to do it at world class prices.

Water Heater Repair is Our Specialty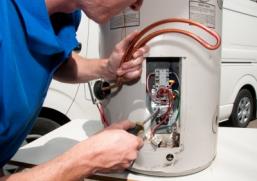 Water heaters are a plumber's bread and butter. We rely on them every day, so when they break down it can put your whole day out of whack. That's when our team comes in. We repair all brands and models of water heaters, quickly and effectively, so you can get your life back to normal. Our plumbers service:
Gas and electric water heaters
Tanked and tankless water heaters
40 gallon, oversized, and compact water heaters
Instahots and point-of-use water heaters
We always service water heaters with our customers' interests in mind, which means we'll only recommend a new water heater if it will save you money in the long run, such as if your old heater would cost too much to repair. We'll even help you do the math so you can get a second opinion from another Laurel plumbing company, if you want it.
Servicing Laurel and More
Our plumbing team services Laurel, Fort Meade, Odenton, Bowie, Crofton, Greenbelt, Clarksville, Glen Burnie, Pasadena, Hyattsville, Bethesda, Rockville, Olney, and more. For service south of Washington D.C., call or visit Clinton Plumbing.