Water Heater Repair in Laurel MD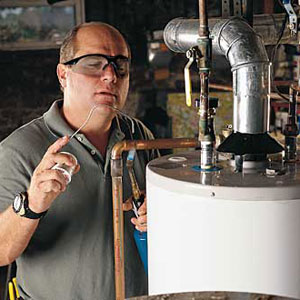 Our Laurel plumbers see more clients because of failed or malfunctioning water heaters than anything else. Our water heater repair team is available 24 hours a day 7 days a week. So if you're working the front desk overnight at the Holiday Inn and a customer calls will no hot water, we can get there and make it right.
How to Prevent Water Heater Repairs
Many homeowners don't realize that they can prevent a lot of water heater damage with only a few simple precautions. Here are some of our favorites:
• Check the T&P valve at the top of the unit. Do this by slowly opening the valve. Be careful because the water will be extremely hot. If nothing drains from the valve you may need to have it cleared or replaced.
• Drain a few buckets of water from the base of the unit once or twice a year. Flushing your heater will help remove sediment and prevent buildup that can lead to bacterial growth.
• Check around the tank's exterior. Any place that there is a crack may need to be patched or replaced. Keeping on top of these potential leaks can help you avert a major disaster.
• Paint the water heater stand with water proof paint or apply water proof sealant. This can keep the area from being damaged if the bottom rusts out of the tank.
There are plenty of things that can go wrong with a water heater. If you have any of the following symptoms you should have your water heater looked at by a professional water heater repair specialist in Laurel: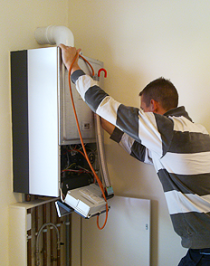 Water runs cold too quickly




Water doesn't heat up at all

Water smells like sulfur or looks discolored

Heater makes too much noise

Pilot light won't stay on consistently

Unit is leaking
Help is never far away, and don't hesitate to ask for advice, or a second opinion, before scheduling a call. We're always happy to help.